Tips for Making an Accurate Party Catering Order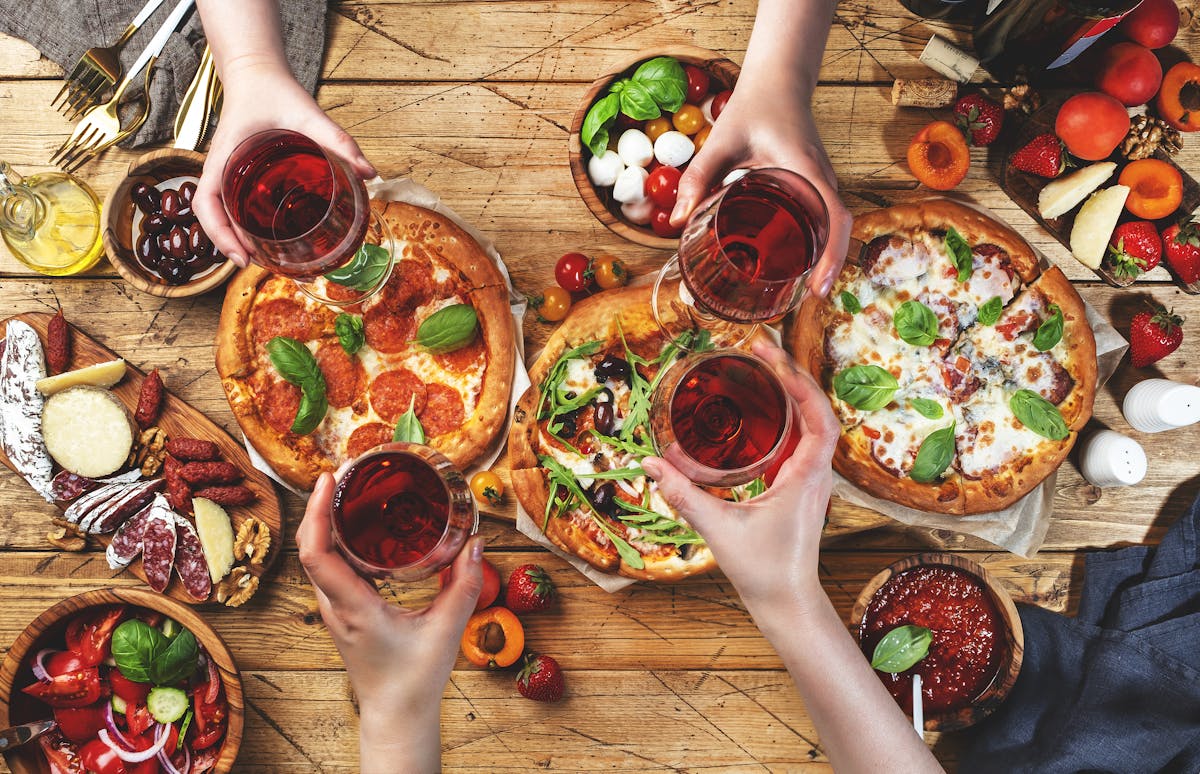 Whether you're planning a birthday bash, a corporate gathering, or a casual get-together with friends, getting the catering order right is essential for a successful party. From delicious pizzas to memorable sides and drinks, a well-planned catering order can leave a lasting impression on your guests. Here are some tips to help you make an accurate and impressive party catering order.
Calculate the Guest Count
The first step in creating an accurate catering order is knowing the number of guests you'll be serving. Make sure to have a solid estimate of the attendees, taking into account any potential last-minute changes. This will help you determine the quantity of food and drinks needed to satisfy everyone.
Pro Tip: Always prepare a little extra to accommodate unexpected guests or appetites.
Consider Dietary Preferences
In today's diverse culinary landscape, it's essential to account for dietary preferences and restrictions. Check with your guests if they have any allergies, dietary restrictions, or preferences such as vegetarian, vegan, or gluten-free options. This will ensure that everyone has something delicious to enjoy.
Catering to dietary preferences involves ensuring that every guest finds something to enjoy. Here's how you can enhance your catering order with inclusivity:
Allergies: Inquire about any allergies your guests might have to ingredients like nuts, dairy, or gluten. This ensures that no guest faces an unexpected reaction from the food they consume.

Dietary Restrictions: Some guests might follow specific dietary plans due to health or ethical reasons. Whether it's a vegetarian, vegan, or keto diet, understanding these restrictions helps you offer options that align with their choices.

Vegetarian and Vegan Options: Embrace the richness of plant-based cuisine by including vegetarian and vegan pizza options. These choices aren't just for non-meat eaters; they're an opportunity for everyone to explore new and flavorful tastes.

Gluten-Free Delights: For those with gluten sensitivities, offering gluten-free crusts showcases your dedication to their enjoyment. It ensures that they can savor the joy of pizza without any dietary concerns.

Balanced Spreads: Strive for balance in your menu by incorporating an equal mix of meat-based and vegetarian options. This creates an inclusive atmosphere where every guest feels thoughtfully considered.
Mix Up the Menu
When it comes to planning an unforgettable event, there's a saying that holds true: variety is the spice of life. Your catering order is more than just a collection of dishes; it's an opportunity to create a culinary journey that resonates with the diverse tastes of your guests. At We, the Pizza Express, we understand the art of curating a menu that not only tantalizes the taste buds but also leaves a lasting impression.
A Symphony of Flavors
Diversity is the key to creating a memorable dining experience. Imagine your guests stepping up to a buffet laden with an array of pizza flavors, each one telling a unique story through its ingredients and taste profile. From the simplicity of a classic Margherita to the boldness of gourmet creations, each slice is an invitation to explore a new culinary world.
Pro Tip: Include a balance of meat-based and vegetarian options to cater to different dietary choices.
Plan for Appetizers and Desserts
While pizza might be the star of the show, don't forget about appetizers and desserts. Finger foods like garlic knots, mozzarella sticks, or salad options can keep guests satisfied before the main course arrives. And who can resist indulging in sweet treats like dessert pizzas or cannoli for the perfect party finale?
Communicate Clearly
When placing your catering order, ensure clear and open communication with the catering provider. Specify the date, time, and location of the event, along with any setup requirements or special instructions. This will help the catering team deliver a seamless experience.
Don't Forget Drinks
Include a selection of beverages such as soft drinks, water, and possibly some non-alcoholic mocktails. This will complete the dining experience and keep your guests refreshed.
Review and Adjust
Before finalizing your catering order, take a moment to review your choices. Double-check the quantities, menu items, and special requests to ensure accuracy. If needed, consult with the catering provider to make any adjustments before the big day.
Choose a Trusted Catering Provider
Before diving into the details of your catering order, it's crucial to choose a reliable catering provider. Reliability is the cornerstone of any successful catering service. A trusted provider can make the difference between a smoothly executed event and one riddled with last-minute surprises. Your catering provider should not only deliver delicious food but also be punctual, organized, and attentive to your unique needs.
We, the Pizza Express is your go-to destination for delectable pizzas and party catering services in DC. Their diverse menu and exceptional service make them an ideal choice for ensuring your event's culinary success.
Contact We, the Pizza Express for the Best DC Pizza Catering
Ready to elevate your party with the best pizza in town? Look no further than We, the Pizza Express for an unparalleled catering experience that will leave your guests craving more! With our diverse range of unique gormet pizzas, tantalizing sides, and refreshing drinks, your event will be a hit that everyone will remember.
At We, the Pizza Express, we understand the importance of impeccable catering to create lasting memories. Our expert culinary team crafts each pizza with care, using the finest ingredients to ensure every bite bursts with flavor. Whether you're hosting a casual backyard gathering or a formal corporate event, our catering services are designed to cater to your unique needs and preferences. Contact us today to learn more.