Main content starts here, tab to start navigating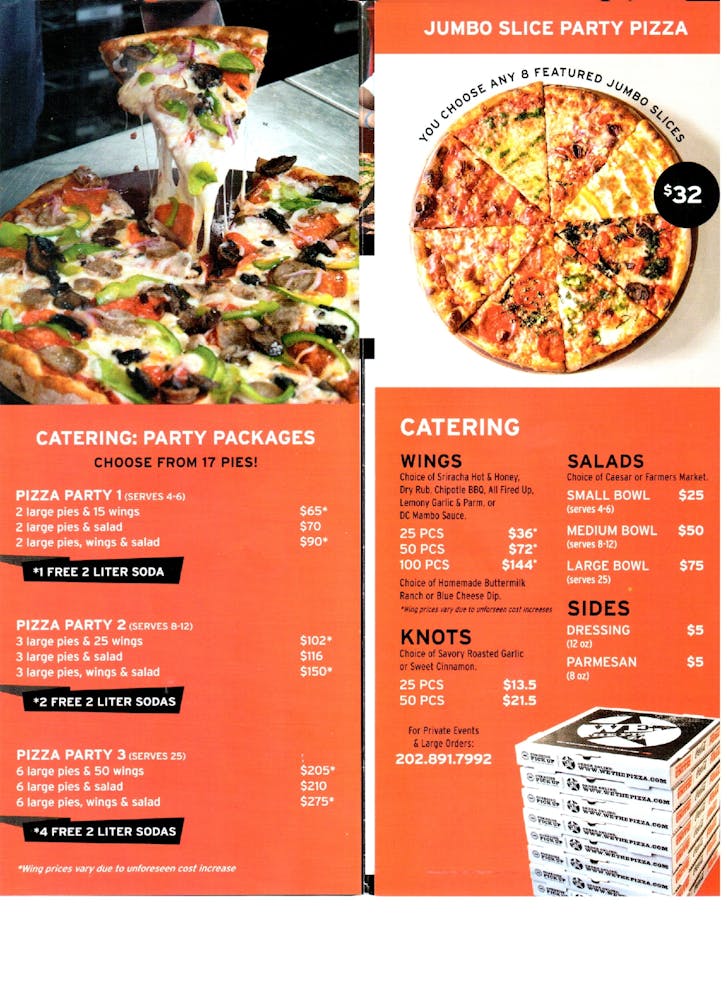 From an office party to an at-home celebration, we can help with your next event. We offer the best DC catering services at the most affordable rates.
Are you hosting an event in the U Street neighborhood of Washington, DC and looking for the perfect catering service to impress your guests? Look no further than We, the Pizza Express! We offer a wide range of delicious pizza options to fit any dietary restriction or preference, including vegan and vegetarian pizza. Our gourmet pizza options are sure to delight even the most discerning pizza connoisseurs, with unique toppings like truffle oil and prosciutto di parma.
At We, the Pizza Express, we believe that pizza is more than just a food – it's an experience. That's why we take great care in crafting each and every pizza with the finest, freshest ingredients available. From our homemade tomato sauce to our locally sourced cheeses, we believe that every ingredient should shine and enhance the flavor of the pizza. Whether you're ordering for a small gathering or a large event, you can trust that We, the Pizza Express will deliver a delicious, high-quality pizza experience.
DC Pizza, Wings & More
Not in the mood for pizza? No problem! We also offer gourmet wings, salads, and other tasty sides to round out your meal. Our wings are baked to perfection and come in a variety of flavors, from classic buffalo to sweet and spicy Korean BBQ. And our salads are made with the freshest greens and vegetables, paired with unique toppings like roasted beets and crispy chickpeas.
We, The Pizza Express Catering
Planning an event can be stressful, but We, the Pizza Express is here to make it easy. We offer convenient online ordering and delivery options to ensure that your catering experience is hassle-free. Plus, our friendly staff is always happy to answer any questions or accommodate any special requests.
In short, if you're looking for the best pizza catering service in Washington, DC, look no further than We, the Pizza Express. With our wide range of delicious pizza options, gourmet wings, and other tasty sides, we're sure to impress your guests and make your event a success.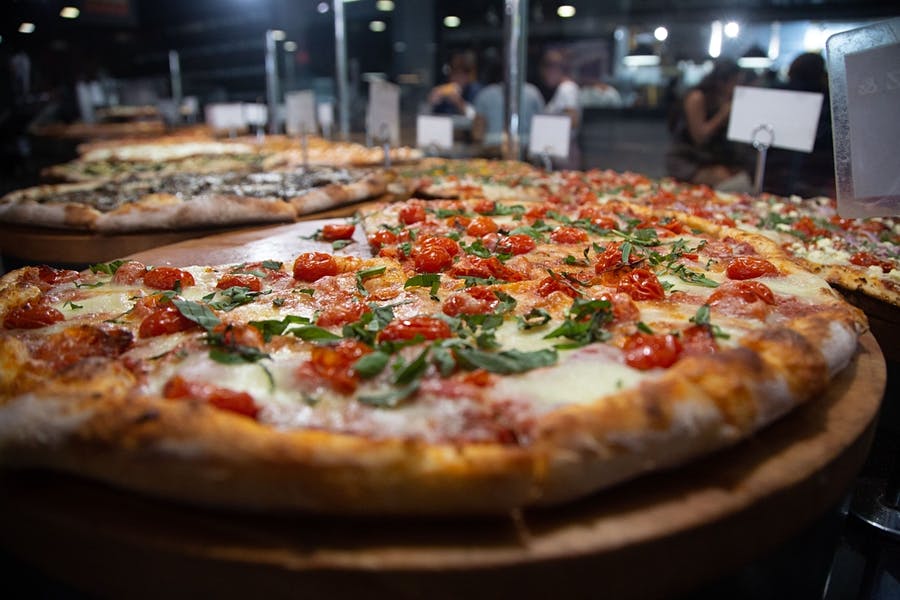 Contact We, the Pizza Express
Ready to elevate your next event with delicious, gourmet DC pizza catering from We, the Pizza Express? Look no further than our convenient online ordering system, available 24/7 on our website. Simply browse our menu of gourmet pizza options and place your order with just a few clicks.
Prefer to speak with someone directly? Our friendly staff is always available to answer any questions and help you customize your order to suit your event. Make your next event memorable with quality wings, gourmet pizzas and much more. Please fill out the form below and we'll be in touch soon! Contact us today or call 202-891-7992 to experience the best pizza catering in Washington, DC!