Tips for Hosting a Vegetarian-Friendly Event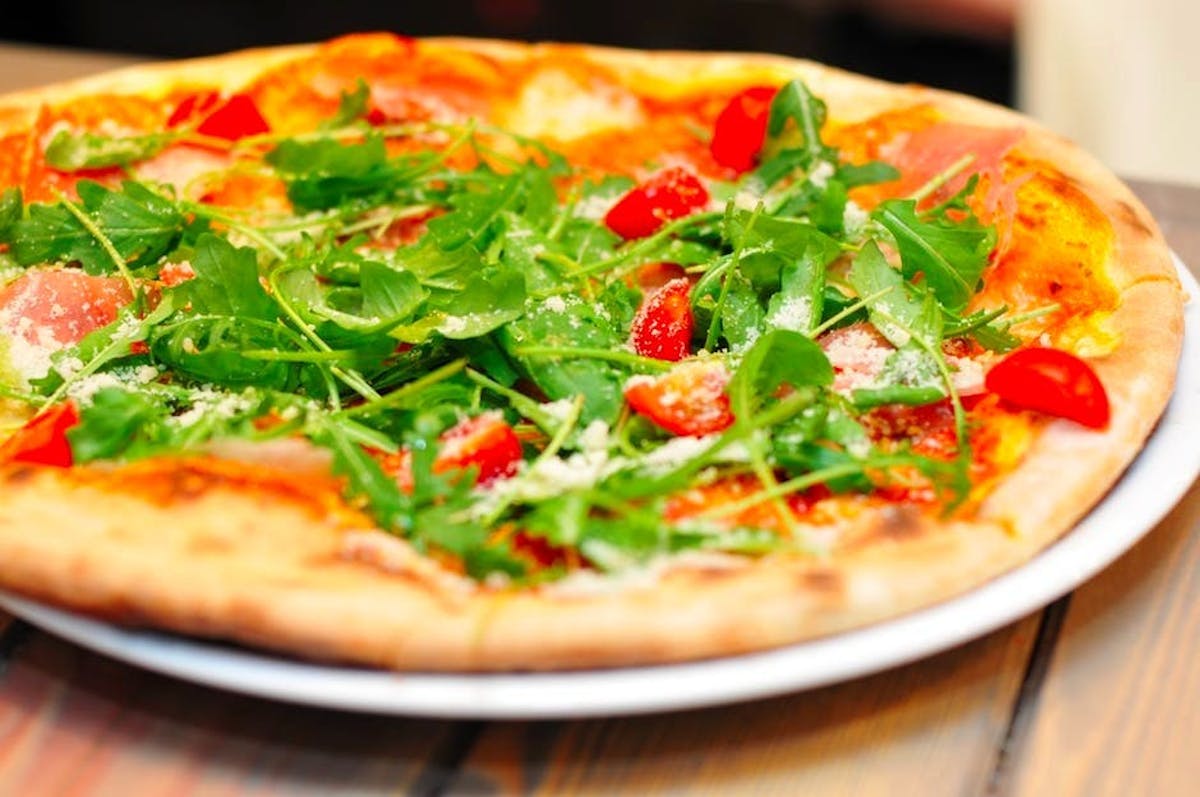 Hosting an event that caters to everyone's dietary preferences can be a challenge. If you're planning a gathering where vegetarian options are a must, embracing some plant-based options is likely a good idea. Whether you're organizing a party, a corporate event, or a family gathering, these tips will help you host a vegetarian-friendly event that leaves a lasting impression on all your guests.
1. Diverse and Flavorful Menu Planning
When hosting a vegetarian-friendly event, one of the most crucial aspects is selecting a caterer that specializes in creating a diverse and flavorful menu to cater to all tastes. A vegetarian-friendly caterer understands the nuances of plant-based cuisine and can expertly craft dishes that not only meet dietary requirements but also leave a lasting impression on your guests.
A caterer with a creative approach can transform ordinary vegetables into extraordinary culinary delights. Their expertise allows them to play with a diverse range of ingredients and cooking techniques, ensuring each dish offers a unique and memorable experience. By entrusting your event to a vegetarian-friendly caterer, you ensure that the menu is thoughtfully curated to provide a culinary journey that satisfies and delights every guest.
2. Vegan-Friendly Alternatives
Inclusivity is key when hosting a vegetarian-friendly event, and that includes catering to vegan guests as well. Ensure your menu embraces vegan-friendly alternatives, leaving no one behind in the culinary experience. When it comes to pizza, consider offering vegan options that are just as delicious and satisfying as their traditional counterparts.
Vegan pizza has come a long way. Nowadays, there's an array of plant-based cheese alternatives that melt beautifully and taste remarkably similar to dairy cheese. By offering vegan-friendly alternatives, you'll be creating a more inclusive and enjoyable experience for everyone at your vegetarian-friendly event.
3. Delicious Appetizers and Finger Foods
Appetizers and finger foods are an essential part of any successful event. When it comes to hosting a vegetarian-friendly gathering, the options are both exciting and diverse.
Start the festivities with classic garlic knots. Roasted to perfection, these knots boast a delightful depth of flavor that comes from the sweet and nutty roasted garlic. Dip them in tangy marinara sauce for a burst of zesty goodness that perfectly complements the roasted garlic.
For a comforting and indulgent option, offer a platter of buttery cheese bread. Serve it with a side of marinara sauce for dipping, adding a burst of tomato goodness to every cheesy bite.
Switch gears and satisfy sweet cravings with cinnamon knots that double as a delightful dessert. To elevate the experience, pair these knots with a vanilla bean glaze dip that complements the sweetness of the cinnamon.
4. Signature Vegetarian Pizzas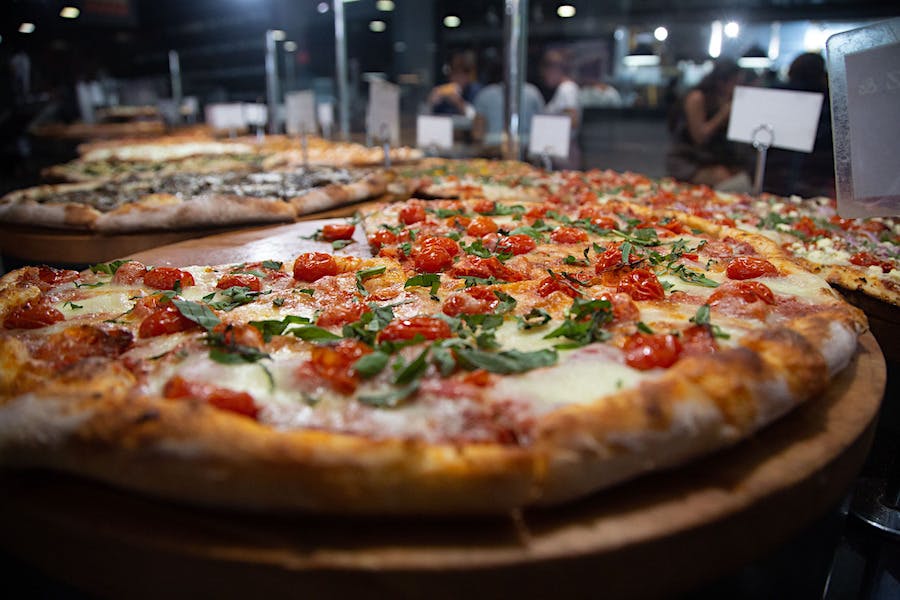 Pizza is a universal favorite, and having vegetarian pizza options is a must. Choose a pizza catering service from a vegetarian-friendly pizza restaurant like We, the Pizza Express, where you can get a delectable Forest Shroomin' pizza with wild forest mushrooms, truffles, mozzarella, fresh thyme, béchamel, and parmesan, a Vegetarian Sicilian pie with tomato sauce, roasted peppers, cremini mushrooms, sweet onions, basil pesto, and a Sicilian crust, as well as the mouthwatering Margherita Burrata pizza with crushed tomato sauce, parmesan, burrata, and fresh basil.
5. Serve Salads
Salads are a refreshing addition to any event, and they are easy to customize to suit vegetarian preferences. Consider serving a classic Caesar salad with kale, crispy romaine hearts, homemade Applewood bacon bits, shaved parmesan, Caesar vinaigrette, and garlic crostini. Additionally, a Farmer's Market Salad with local and seasonal greens, veggies, grape tomatoes, green peppers, red onions, bean sprouts, pepperoncini, pumpkin seeds, kalamata olives, and fresh herb Italian dressing will add a burst of colors and flavors to the menu.
Choose We, the Pizza Express for the Best D.C. Pizza Catering
For a truly unforgettable vegetarian-friendly event, work with We, the Pizza Express. Our commitment to quality and exceptional service ensures that your guests will be treated to a delightful array of vegetarian pizzas and other mouthwatering dishes. From our Forest Shroomin' pizza to our Vegetarian Sicilian pie to our Margherita Burrata pizza, we have an impressive selection that caters to all tastes. With our delicious pizzas and fresh salads, We, the Pizza Express is the perfect choice for your next vegetarian-friendly event. We even offer a range of vegan pizza options! Contact us today or place an order to make your next party or event extra memorable!