Tips for Hosting a Party for 100+ People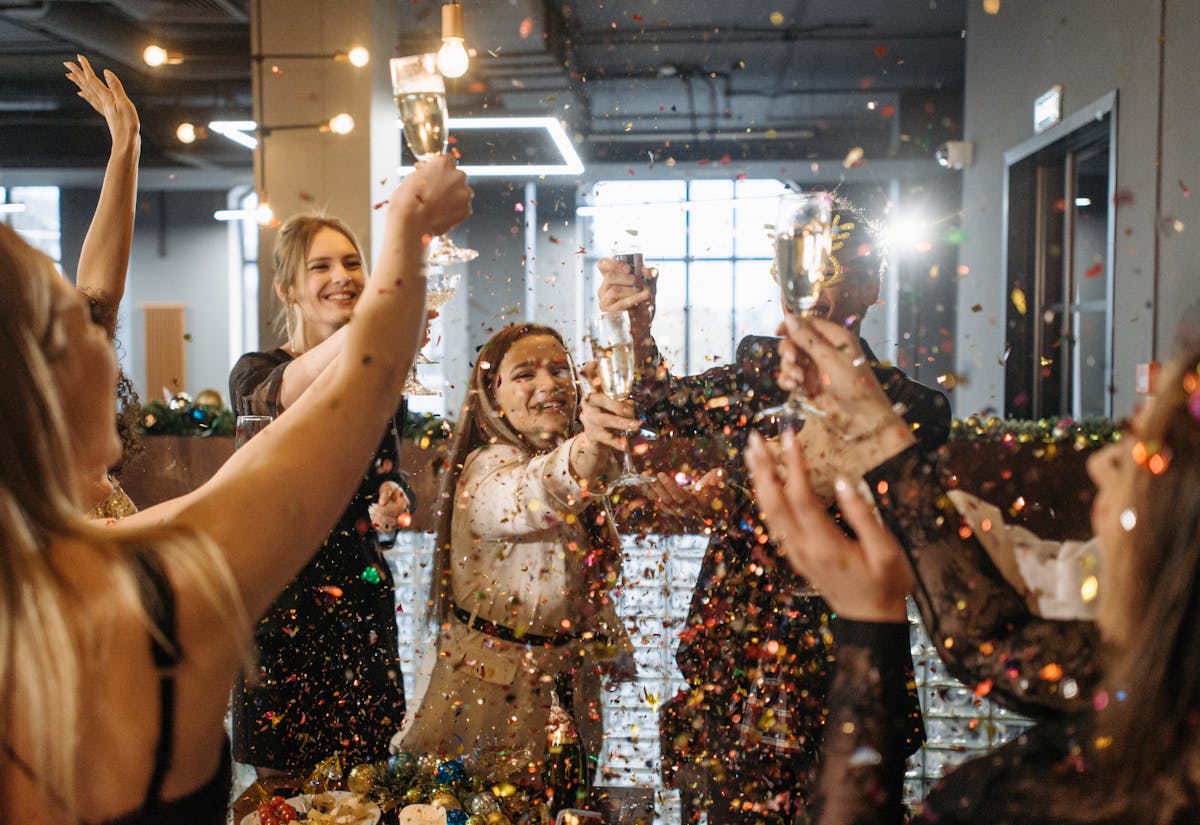 Hosting a party for a large group of 100 or more people can be a stressful experience. Whether it's a wedding, corporate event, birthday bash, or any other occasion, the prospect of bringing so many people together for a memorable celebration is exciting. However, it also comes with its unique set of challenges, like ensuring that everyone is well-fed and satisfied. That's where professional pizza catering services like "We, the Pizza Express" come into play. In this guide, we will provide you with valuable tips on hosting a successful party for 100+ people, highlighting the benefits of using a professional pizza catering service.
Planning Your Menu
Diverse Pizza Options
When planning a large-scale event, it's essential to cater to a variety of tastes and dietary preferences. Pizza is a versatile choice that can satisfy both carnivores and vegetarians. Consider including a diverse range of pizza options, such as classic margherita, honey ham and pineapple, vegetarian, and specialty pizzas with unique toppings. This ensures that every guest finds something they love.
Appetizers and Sides
To complement your pizza offerings, consider adding a delicious selection of appetizers and sides:
Roasted Garlic Knots: A savory and aromatic option that pairs perfectly with pizza.
Chicken Wings: Choose from a variety of mouthwatering flavors, including Chipotle BBQ, Lemony Garlic & Parmesan, Sriracha Hot and Honey Sweet, and DC Mambo Sauce.
Salads: Offer a selection of fresh salads with various dressings to cater to health-conscious guests.
Customization
One of the advantages of working with a professional pizza catering service is the ability to tailor the pizza toppings and sides to match your guests' preferences and dietary restrictions.
Estimating Quantities
Know Your Guest Count
Accurately estimating the number of guests is crucial when planning your party. Overestimating or underestimating can lead to problems, particularly when it comes to food. Professional pizza caterers can help you determine the right quantity of pizzas based on your guest count.
Consider Appetite Variations
Keep in mind that not all guests will eat the same amount of food. Some may have larger appetites than others. A professional catering service can help you account for these variations and ensure that you have enough food to satisfy everyone.
Leftovers and Takeaway
It's better to have some leftovers than to run out of food. Leftover pizza can be a very welcome treat for guests to take home or enjoy the next day. Coordinate with your pizza catering service to pack up any extra pizzas neatly for takeaway.
Logistics and Setup
Venue Considerations
When selecting the ideal venue for your large-scale party, consider the following:
Capacity: Ensure that the venue can comfortably accommodate your guest count, including ample space for mingling and movement.
Seating: Plan for appropriate seating arrangements, including both formal seating and casual lounge areas, to cater to various guest preferences.
Food Stations: Verify that there is sufficient space to set up food stations, ensuring easy access for guests to enjoy the delicious offerings.
Entertainment: Assess the venue's suitability for entertainment options, such as music, games, or other activities that enhance the overall atmosphere of your event.
Seating Arrangements
For such a gathering, consider both formal seating arrangements and casual lounge areas to accommodate different preferences. Professional pizza catering services can provide guidance on the best setup for serving pizza to a large crowd.
Beverage Station
Don't forget to plan a beverage station with a variety of drinks, including water, soda, and perhaps some alcoholic options. A professional catering service can assist in organizing this aspect as well.
Entertainment and Atmosphere
Music and Entertainment
Create an enjoyable atmosphere with the right music and entertainment. Consider hiring a DJ or setting up a playlist that suits the mood of your party. Interactive activities like photo booths or games can also add to the fun.
Decor and Lighting
Enhance the ambiance with thoughtful decorations and lighting. Depending on your theme or occasion, choose decorations that match the vibe of your event. Lighting can create a dramatic effect and set the tone for the evening.
Why Choose Professional Pizza Catering?
Stress-Free Experience
Organizing food for a large gathering can be overwhelming. Professional pizza catering services handle everything from menu planning to food preparation and serving, allowing you to focus on enjoying the party.
Efficient Service
Pizza caterers are experienced in serving large crowds quickly and efficiently. You won't have to worry about long lines or delays in food service.
Clean-Up Assistance
After the party is over, cleaning up can be a daunting task. Pizza catering services often include assistance with cleaning and packing up, making the post-party cleanup much more manageable.
Contact We, the Pizza Express for the Best DC Pizza Party Catering Services
When it comes to hosting a successful party for 100+ people, choosing the right catering service is crucial. We, the Pizza Express is your go-to choice for the best DC pizza party catering services in the area. With our experience, customization options, and efficient service, we ensure that your event is a hit. Contact us today to request a quote.